CME-CPD CREDITS
The LINC 2019 will apply for credits of continuing medical education to the EACCME/UEMS.
LANGUAGE
English is the official language of the course. There will be no simultaneous translation.
SOCIAL EVENTS
Coming Soon
ACCOMMODATION & OTHER TRAVEL REQUIREMENTS
A number of guestrooms has been secured, at special prices for course participants.
For accommodation requests or other travel arrangements, please contact the course secretariat Synthesis Group S.A. at linc@synthesispco.com.
REGISTRATION DESK
The course secretariat will be available to assist you for the duration of the course.
Please do not hesitate to contact this office for help or advice.
Participants can pick up their personal course material at the registration desk, located outside the main hall.
ADMISSION BADGES
The course badge should be worn by all participants at all times during the course, in the exhibition area and within other areas of the course venue, as well as during social activities. The badge will bear a barcode, in order to control attendance time in the scientific sessions. Only participants wearing their badge will be admitted to the scientific sessions, to the exhibition area and to the social events.
EXHIBITION
Access to the exhibition is free for registered participants. The exhibition will be open during course hours.
LETTER OF INVITATION
Upon request, the Chairman of the Local Organizing Committee will be pleased to send a personal letter of invitation to enable participants to obtain visas for attending the course. These invitation letters cannot be considered as an offer of financial support by the organizers.
CERTIFICATE OF ATTENDANCE
Participants can receive their certificate of attendance from the registration desk. Each participant is required to complete the evaluation form given upon registration, in order to receive the certificate of attendance. Attendance of 60% of the scientific program is mandatory in order to receive the certificate of attendance.
Course Secretariat
---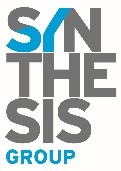 31 Ag. Varvaras Str.
16452, Athens, Greece
T : +30 210 9609400
@ : linc@synthesispco.com